Cleveland Museum of Art
Art Museum Contractor
Fred Olivieri Construction Company has a belief that having strong non-profit organizations, local art centers, museums, and galleries are vital for our community. Arts organizations help stimulate business and inspire minds for our society and create a community of culture.
We enjoy the opportunity to showcase our craftsmen ship and expertise, even if only providing the infrastructure for local artists or historical masterpieces to be on display. When we are out and about we are proud to point out we helped maintain and update the historical Palace theater when they have a school performance or weekend movie showing, or building the Zimmerman Symphony Center when the Canton Symphony or other artists are showcasing their musical talents, we have built several exhibits for the Canton Museum of Art, various projects at the McKinley Presidential Library & Museum, and being involved in several public artworks highlighting "The Eleven" greatest moments in the first century of football located throughout downtown, and not to mention every major expansion and renovation to the Pro Football Hall fame since 1990.
In the Cleveland market, we had a long relationship with the Cleveland Museum of Art as art museum contractors, providing exhibit space construction to display priceless artifacts spanning time like the "The Last Days of Pompeii", "Medieval Monsters" from the Middle Ages, "Shinto Japanese Art", Picasso, and many more. Also in Cleveland, Transformer Station is an art museum in Ohio City that hosts various exhibits. Transformer Station was a landmark building built in 1924, one of sixteen substations that provided transit power to the Cleveland Railway Company. The building was purchased and converted to an art gallery with upgrades to achieve modern museum quality standards for environmental conditions and preservation. Another art museum contractor project in Cleveland was the Spaces Gallery, a resource for artist from around the world to teach and showcase their projects. The Spaces gallery was built on the first floor of the historic 1895 Van Rooy building and achieved LEED Silver for the project.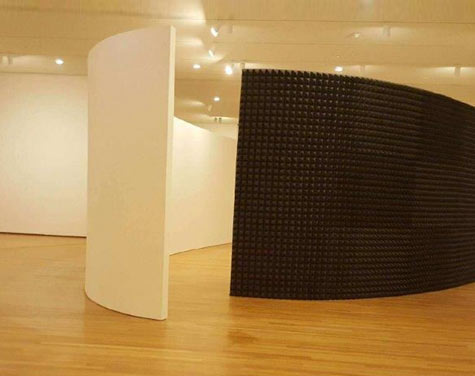 Cleveland Museum of Art
Cleveland, OH