Redefining the Dealership to Meet Consumer Demand
At Fred Olivieri Construction Company, we understand automotive facilities and what it takes to meet requirements for our automotive clients. Our automotive clients have various components to their operations such as showrooms, service departments, corporate office settings, and extensive sitework. Our team members are aware of the planning and coordination it takes to work with each department to ensure the outcome will best suit their specific needs and optimize their operations. As automotive contractors, we know how to navigate the process with our client's staff as well as the requirements set forth by the specific brands. We collaborate and work closely with the owners and the brands to create a site-specific approach that accomplishes their goals while minimizing the impact to the customers and their day-to-day business. Our team has the experience to schedule an effective plan to keep existing facilities operational during construction.
Our experience as automotive contractors started over 20 years ago when Spitzer Automotive was looking for a construction partner to help facilitate the growth of their family business. The Spitzer family knows a thing or two about partnering with strong local businesses, going back to the early 1900's when George Spitzer met with Henry Ford to establish a new Ford dealership in Ohio. Over the years, Fred Olivieri Construction Company has had the opportunity to expand our automotive experience. That experience helped develop our project approach with other dealers including the Progressive Auto Group, Ron Marhofer Auto Family, Kempthorn Motors, and many others in northeast Ohio. Our team has worked with various automotive brands including Ford, Chevrolet, Chrysler Jeep Dodge, Toyota, Buick GMC, Cadillac, Mercedes, Mitsubishi, Kia, and service centers such as Goodyear, Jiffy Lube, and Ziegler Tire.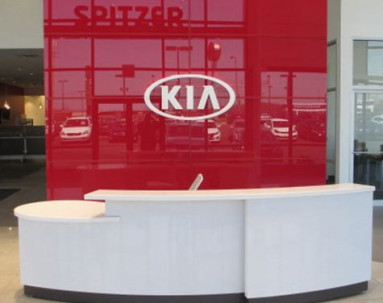 Spitzer Autoworld - Hartville, OH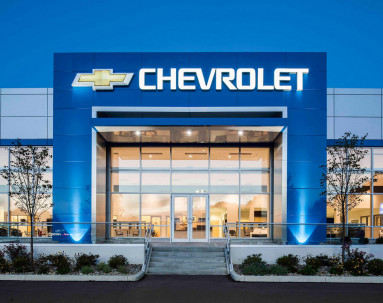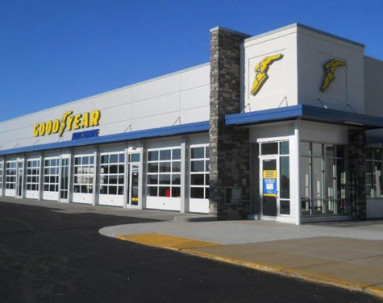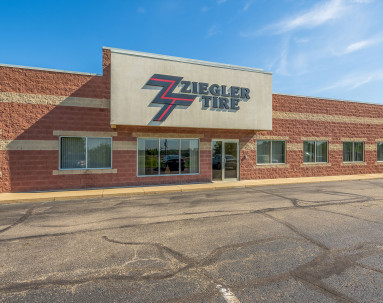 Ziegler Tire - Massillon, OH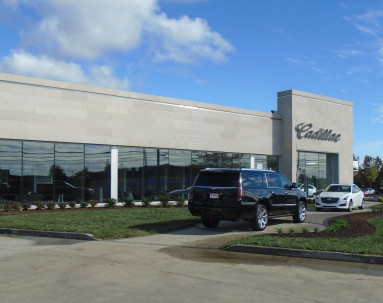 Morris Cadillac - North Olmsted, OH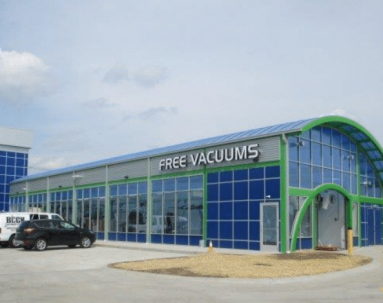 Progressive Star Wash - Massillon, OH
Olivieri's Proven Process for Commercial Construction
The Olivieri Way brings a proven construction process to your project, regardless if you are building a corporate, healthcare, automotive, academic location or museum. The Olivieri Way is the right way, doing things right the first time and every time. We don't leave this to chance, with a proven process that keeps things on time and on budget.
Flexibility
Construction Management, General Contractor, Design Build Services
Preconstruction Services / Value Engineering Services
Self-Perform – Rough & Finish Carpentry, Casework, Millwork & Cabinetry, Concrete
Not so large as to not be attentive to the client's needs.
Quality & Speed
Can meet or exceed your schedule without sacrificing quality
"Building to a Higher Standard" is more than just our moto
Financial strength allowing for prompt payment for subcontractors and suppliers
Subcontractor respect in our abilities to effectively manage projects
Experienced Personnel
Experienced Team members
Team built to suit project needs.
Work with owners, landlords, developers, architects, & building departments locally and throughout the US
Licensed in 38 states.
Systems
Procore's cloud based system, always up to date
Quick turnaround on all documentation, submittals, etc.
Precise estimating software – On-Screen Take-Off
Private database of 10,000+ subcontractor and supplier partners throughout the US
Safety
All Supervisors have OSHA 30 Certification
Every Jobsite goes through a Weekly Safety Inspection
Project Safety Audits performed by SRCO
FOCC Member of Stark County Safety Council